A musician without a band? What works in a studio, remember Russ's first solo record, will never work on stage. That's why Russ is always surrounded by great musicians and ..friends live on stage. Find here short portraits about the members of the Russ Ballard Band.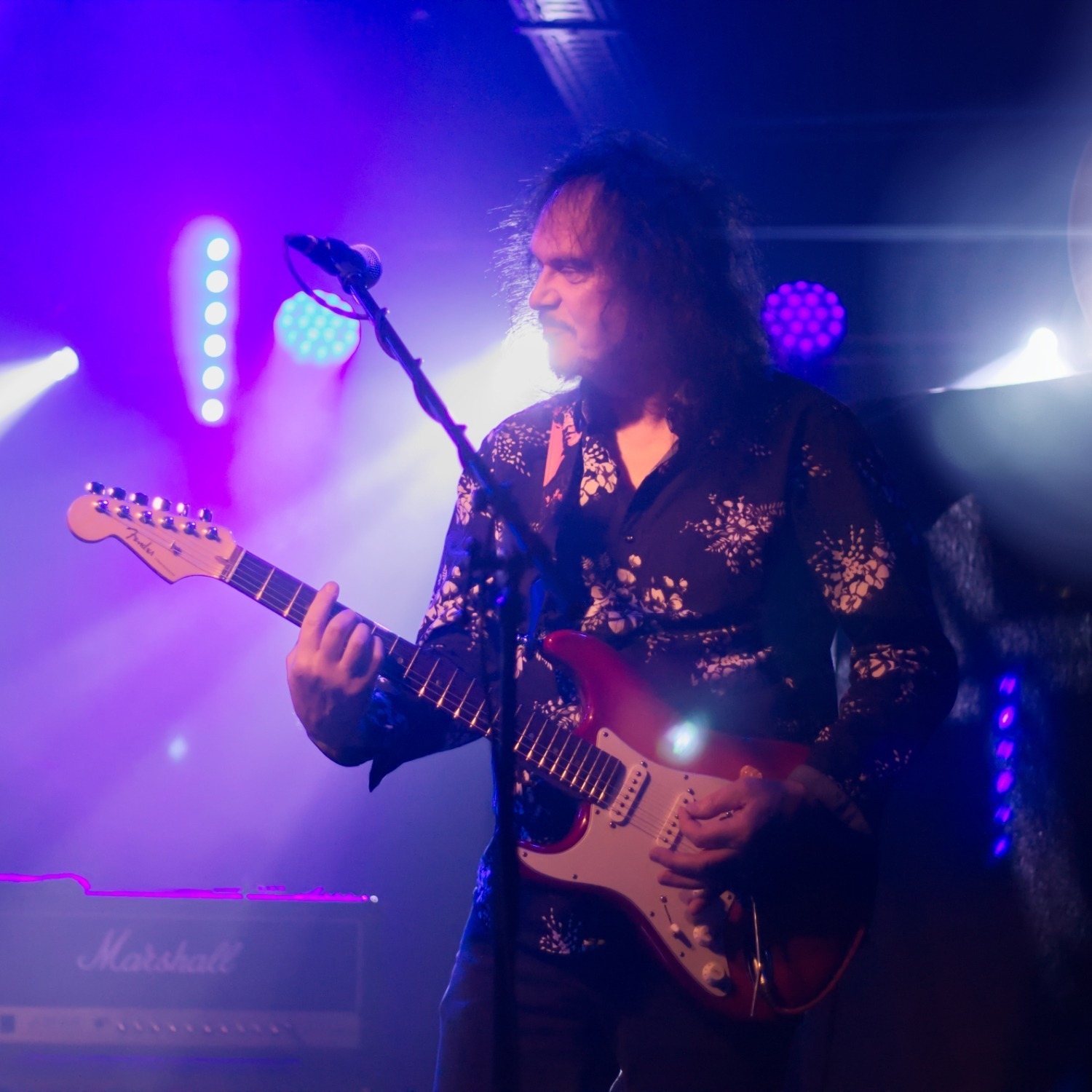 My musical career has had many twists and turns (mainly turns) and has enabled me to be a band member with some wonderful musicians and performers, including recording artists Carey Duncan, Michael Schenker, Jim Capaldi and Joe Brown….
My most recent band was Leader of Down which was formed by my old friend Würzel of Motörhead fame. I contributed lead (shouty) vocals and lead guitar until I contracted pneumonia which put a premature end to my involvement.
However, the highlight of my musical career, is playing in Russ Ballard's band!
Let me elaborate.
My parents had a valve powered radiogram that used to take about half an hour to warm up. On this they played their collection of old 78s music which my eldest brother Roger augmented with his selection of 33rpm classical albums. However it was when my other brother Nigel brought Adam Faith and the Roulettes' 45s into the house that I was hooked. I remember miming "Soon You'll Be Leaving Me" over and over, Nigel pretending to play drums whilst I mimed on Meccano bolted together to resemble a Stratocaster shape! Being very perceptive, my wonderful parents realised that I couldn't get a tune out of my Meccano Strat so they bought me a ukulele one Christmas. I was soon bashing out chords with the help of brother Roger and a "First Step to Playing Ukulele" book which had no Roulettes songs in it, much to my chagrin. In the end I learnt everything by ear. Later Dad bought me my first electric guitar (which was remarkably easy following my ukulele exploits) and my cousin Edgar set me up with an old valve hi-fi amplifier and loudspeaker. Around the same time Mum bought me a brand new cassette recorder, so between them they inadvertently gave me the very basic tools of my future career, as a musician and as a recording engineer/producer. I always wrote my own songs too – well, no one could say "That was a wrong note!" or "It doesn't go like that!"
Since those Meccano Strat days I have followed the exploits of Russ and Bob and their involvement with Argent, so to actually be part of the next chapter is pretty amazing. It couldn't be any better if I'd just joined the Beatles.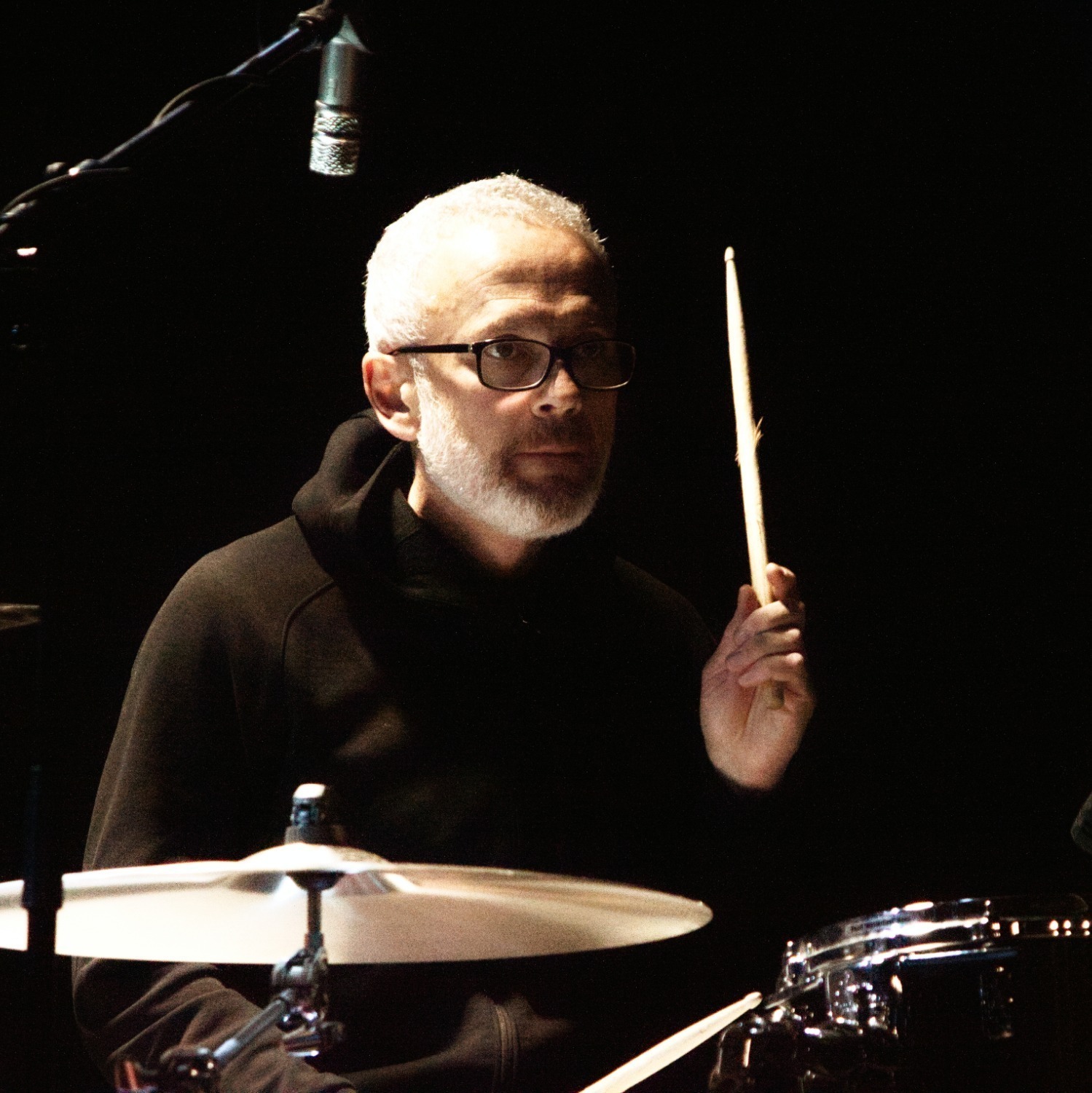 I have been a drummer since the age of 13 and a professional musician for the last 30 years. I have worked with artists including Saint Etienne, Hugh Cornwell, Belinda Carlisle, Gabrielle, David McAlmont, Planet Funk (Italy), Kym Marsh, Renee…
…Fleming (US), Russ Ballard, Phil Campbell (The Temperance Movement), The Blow Monkeys, Then Jerico, Dan Black, Jon Regen (US) and songwriter Rick Nowles.
I have toured extensively throughout Europe, America, Asia and Australia and recorded in some of the most prestigious studios in the world.
​
I have appeared on TV and radio sessions throughout the UK, Europe and America and was a founding member of the band The Yards, co-writing and co-producing three albums and numerous singles.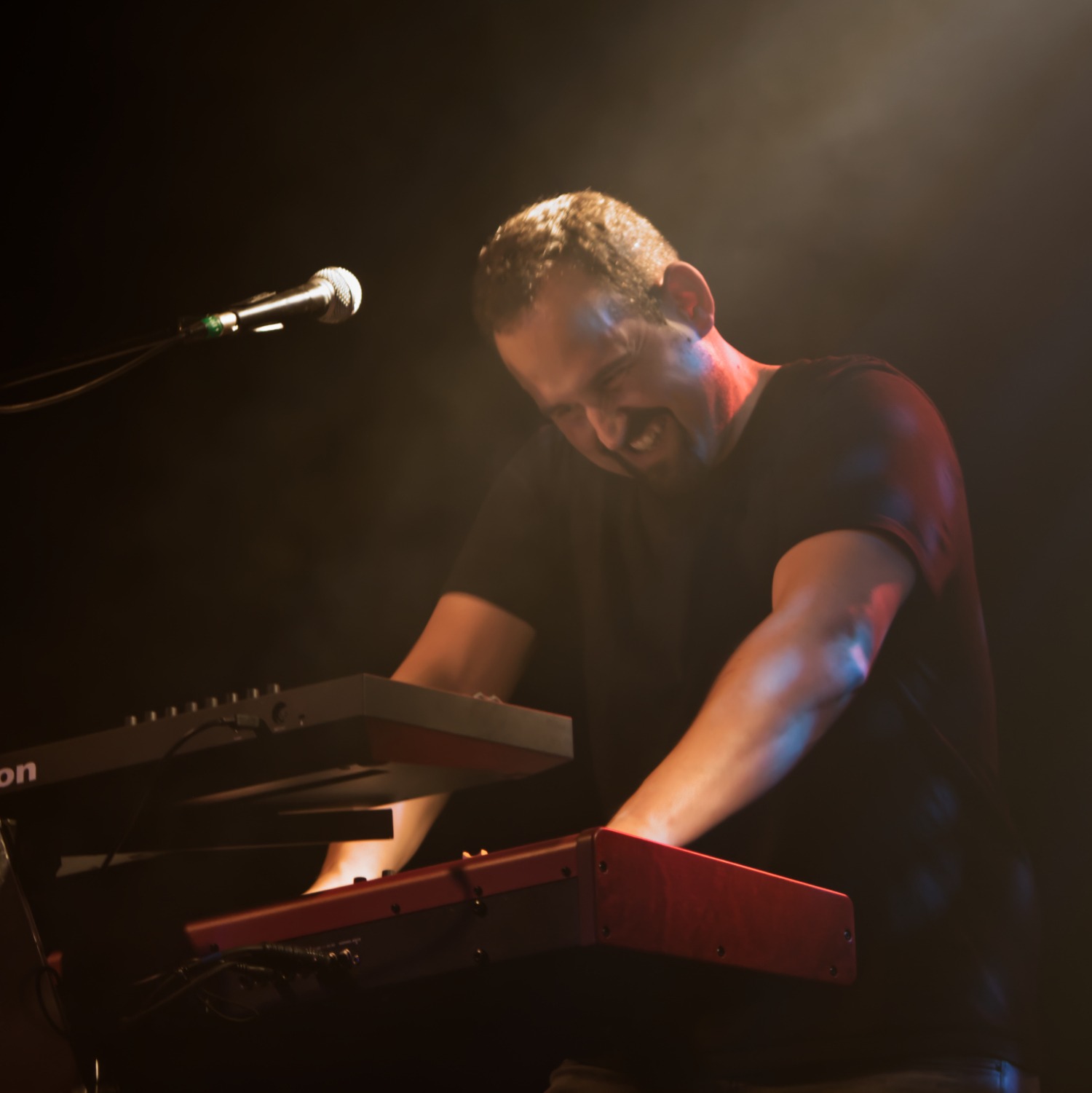 Marc's work in the music industry is the epitome of a portfolio career. With 25 years' experience as a gigging musician, performing with artists such as Kim Wilde and Ben Westbeech (Brownswood Recordings), as well as working in high end…
… function bands as a musical director, Marc has a broad range of experience as a live player. His career highlights have included performing on Later… with Jools Holland and playing to stadium crowds across Europe.
Marc is a seasoned writer and producer, having worked with artists including Grace Davies, Kenny Thomas and Janet Devlin. In 2017 Marc released the single 'Heat' on prominent UK House label Defected which hit the number 1 spot on Traxsource and was featured in DJ Mag's Top 10 Hype Chart.
Marc's remix portfolio includes Marvin Gaye, Sarah Vaughan, Atjazz, Scrimshire (Wah Wah 45s), Bennson (Raw Fusion) and various artists on Friday Fox Recordings.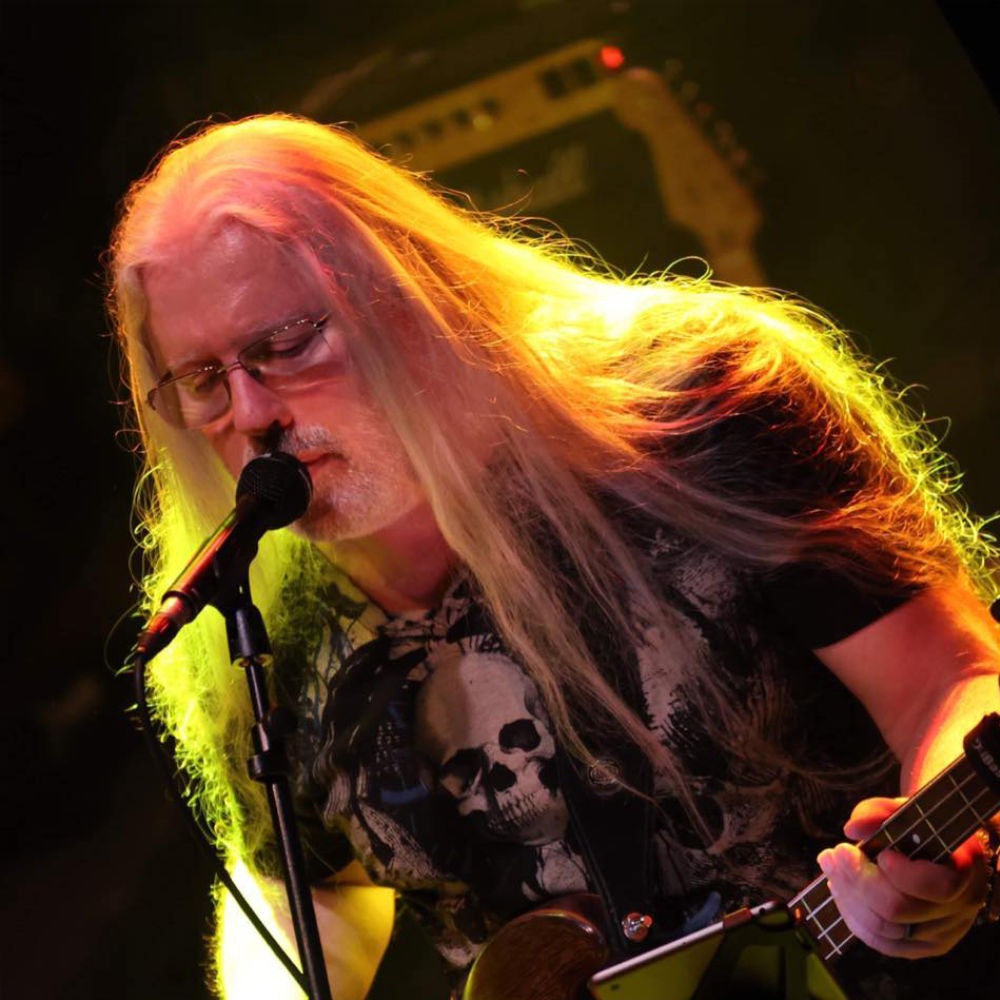 PJ has toured the world, performing at prestigious events from The World Music Awards (Monte Carlo) to Happy Valley Stadium for the Hong Kong Hand-Over; The Kremlin Palace, The Istana Nurul Iman Palace [Sultan of Brunei], as well as UK performances …
… on The Royal Variety Show, over 20 UK appearances on BBC's Top Of The Pops (with several different artists), Wogan, Parkinson, The Des O'Connor Show, The X-Factor, Blue Peter, This Morning, Fully Booked, Surprise Surprise! etc.
Also, 100's of TV appearances around the world, including San Remo Festival (IT.) Menschen (DE.), Golden Oog Awards (BE.) etc.
Photo-credit: Les Linyard

Going way back to the very early days of the first Russ Ballard band, you'll find here information around all musicians being part of the Russ ballard band since the start in 1976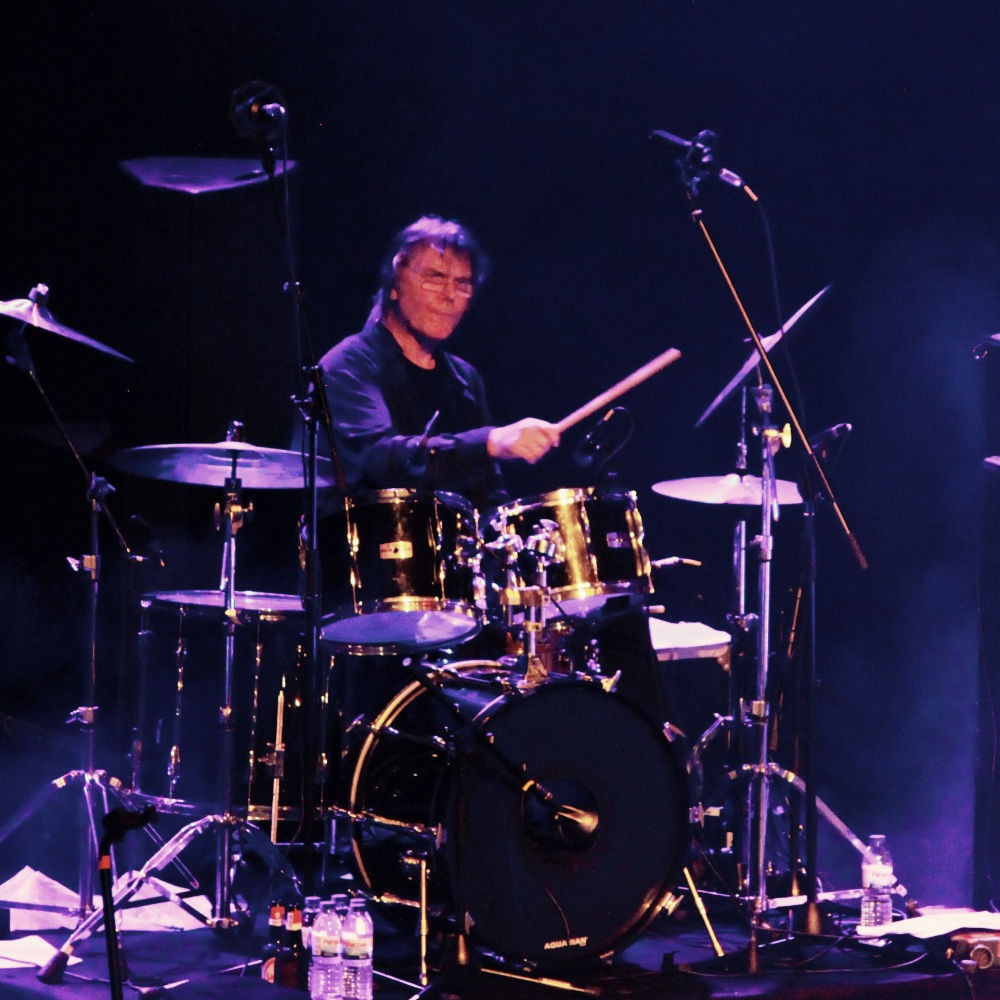 Russell and I have been playing together since the time when we had just become spotty teenagers; so if you know how old we are now (Wikipedia will probably help) you'll be able to ascertain how long that is. I make it we've made three score years' worth of journeys around the sun together? Believe it or not there was a time not long before this when we weren't together. I was in a skiffle group, coincidentally called The Roulettes, while RGB and his brother Roy were in a rival one called Rick Nichol and The Rebels. Eventually I joined the Ballard Brothers in firstly 'Norman Eddy and the Imperials' then 'Buster Meikle and the Daybreakers'. We auditioned successfully for EMI records but even though Russell and myself were ready for stardom, Buster Meikle wasn't. I was given the chance of a lifetime to play with Adam Faith's Roulettes and grabbed it whereupon Russell followed me a few months later. We were together again.
While we got on with learning about the business and how to be 'all round entertainers' Buster Meikle had perversely decided perhaps he actually did want to be a star and had become part of a vocal group called 'Unit 4'. We were asked to play on their second record called 'Concrete and Clay' and became the eponymous + 2. Against all odds it became a huge million-selling hit around the world. We all came to the end of our time with Terry Nelhams and all us Roulettes set-off for La belle France with a new boss – Richard Anthony.
We came back to the UK not long after England had won the World Cup and we both joined Unit 4 for a year or so whereupon we bumped into Rod Argent who played us a bunch of great songs before asking us to join his new post-Zombies band – Argent. This was just before the end of what the media dubbed the 'Swinging Sixties'. A few years later came the time when Russell jokingly claims I abandoned him!
Actually I didn't, I went on playing with Argent followed by a stint with the band's scaled-down off shoot – Phoenix. Charlie came next followed by extended touring and recording stints with (amongst others) Ian Mathews and Don McLean. Having played on both of Dave Davies' two albums I was performing in an occasional 10-piece Blues Band called GB Blues Company with Jimmy Rodford and spotted Raymond Douglas Davies in the audience. We spoke afterwards and he invited me to firstly record with The Kinks, then to throw my lot in with them for good.
Quite some time later, RGB called to ask what I was up to because he needed me to play with him. We'd come full-circle and the rest is history. We sped off to Germany and most days we'd sit on the bus telling stories about our life together to the rest of the guys. Firstly to the two Chrisses and Steve; then Skeaty, then Stewie. All of whom lulled me into a false sense of security making me think there was a possibility to put all these anecdotes into print. 'Banging On!'' was the result of our bus conversations. I'd like to think everything printable about Russell and my life together is laid out there.
But just in case it's not, come here there's more. I haven't finished yet. 'On the road again' is my latest offering – coming to an Amazon near you as soon as I stop finding stories to add to it. Oh and while I'm on the subject I'm working on something which is so top secret if I told you about it I'd have to kill you. Watch this space.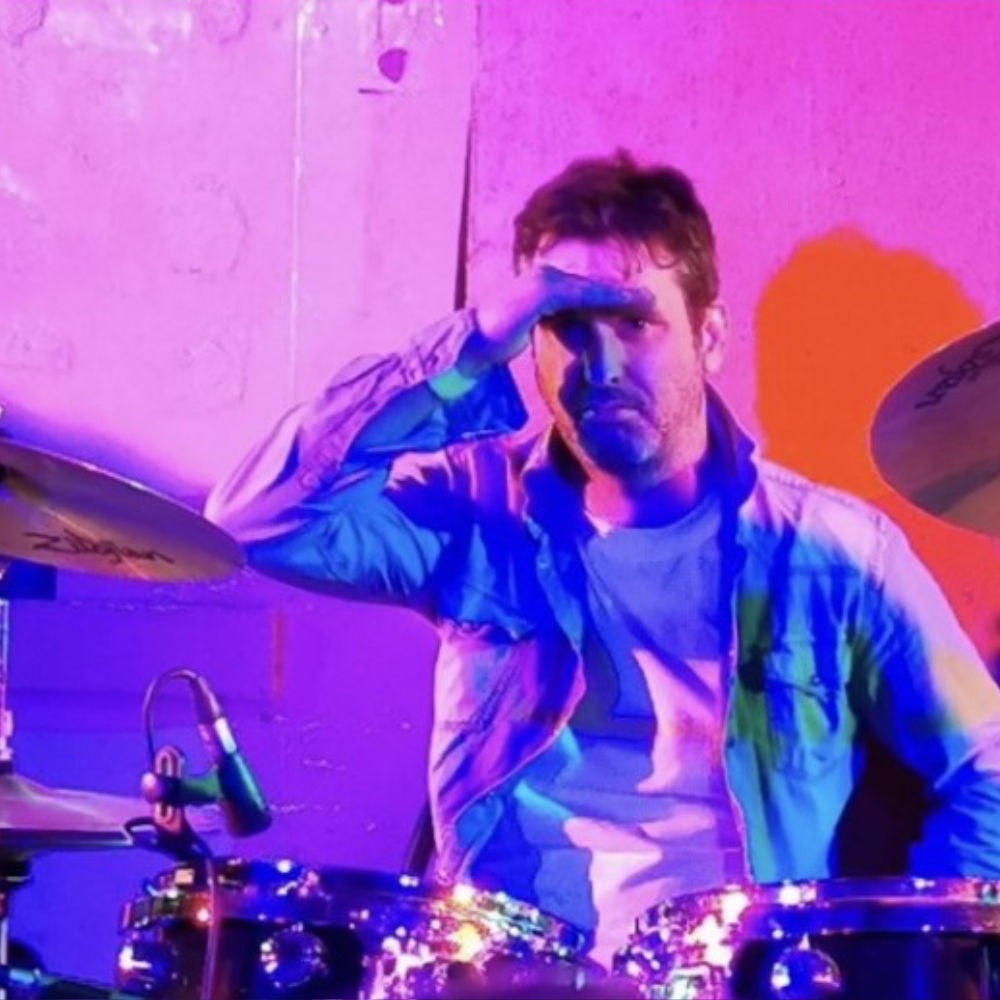 Without Jos, Bob's son, the spring tour 2022 would have been in massive trouble. During the final rehearsals, Bob phoned Russ to break the news that he had gone down with covid and wouldn't be available for the tour. As panic set in, Bob assured Russ that his son Jos was more than up to the job, and could fill in, and a crash course rehearsal was quickly arranged. Within 24 hours Jos learned the full set and won the hearts of the fans by storm….a true Henrit one could say.
Photo-credit: Dave Williams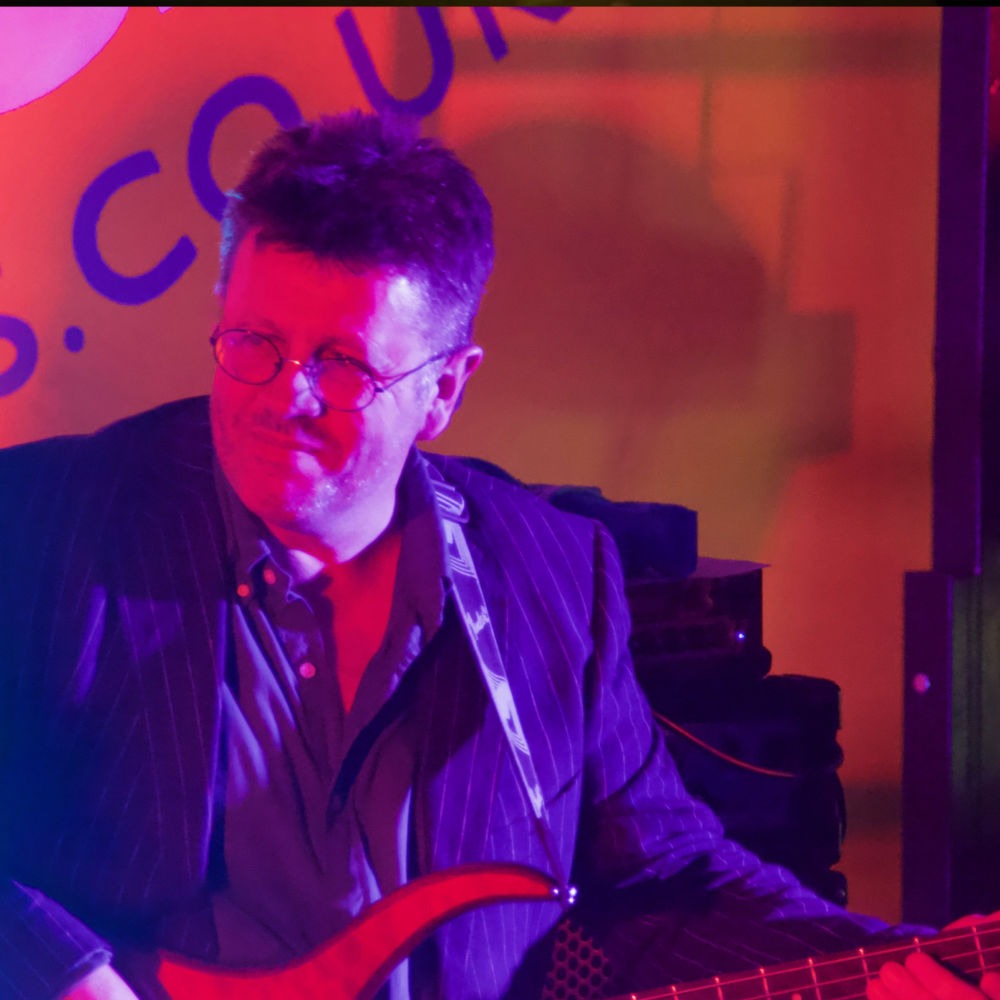 Michael's first taste of the global stage came when he landed the bass job with English cult goth rockers Flesh For Lulu and their extensive US tours in the late 1980s.
When he was back at home he enjoyed pub gigs with Bill Hurley and a selection of high-calibre players including Würzel from Motorhead, Spider from The Pogues, Gypie Mayo and The Big Figure from Doctor Feelgood, and Ian Gibbons from The Kinks.
Michael has also seen a lot of Europe and the Far East with a whole host of national musical treasures such as Love Affair, Chip Hawkes, Marmalade, The Rubettes, and Mike Pender; and artists poles apart stylistically, from Philip Goodhand Tait to the widely-banned Judge Dread and then American blues legend Junior Wells, who gave him the nickname Dusty, after his penchant for tackling the more dusty end of the neck ☺
He also had stints in The Rocky Horror Show, The Blues Brothers, and Into The Shadows.
He's one of the few lucky bassplayers to gig with both drummers from The Kinks (Mick Avory, and of course, Bob Henrit).
The highlight of  Michael's musical career, as he is very happy to tell you, is playing in Russ Ballard's band.

"The heavy rehearsals and the travelling, it's all Very worth it. As I have said before, playing live seems, to me, the only time we live in the moment, where for the musicians and the audience,​ we are not thinking about 'stuff',  good or bad , but we're focusing on what's there, in front of us…"